We love print and really enjoy coming up with ways to get around production constraints and budget problems by using our extensive knowledge of the process.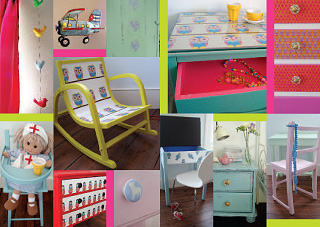 Marketing
Pistachio Giraffe
A low-cost project for a small business recycling vintage children's furniture. We designed cards and leaflets as well as labels to be produced in-house with rubber stamps.
Degree Show marketing
Printed Textiles, Middlesex University
Designed for the printed textiles department at Middlesex Unversity, the materials utilised a single set of colour plates in a number of different ways.
more about this project
Season brochure
Soho Theatre
There isn't much difference in cost between one or two colour and full colour print jobs now. But sometimes using a limited number of colours gets the right message across.
Fundraising leaflet
BAAF
A roll-fold leaflet encouraging people to leave money to BAAF as part of a legacy. It was important to put over a positive image.
Application forms
ABRSM
It's a particular challenge to organise very complex information so that forms feel simple to fill in, and without compromising data entry once the form is submitted.