We are experienced in all stages of the publishing process from initiation and development of projects through to design and production. We also produce digital publications – see digital.
Bilingual cookbook
Web Dynamics International
A Chinese-English cookbook containing the favourite recipes of every worker in Web Dynamics' Wenzhou factory.
Basics design series
AVA Publishing
We are part way through designing the architectural design and animation series of books for this educational publisher.
Book covers
Anvil Press
Anvil Press is a small poetry publisher specialising in modern poetry and poetry in translation.
more examples
Architecture guide
Weidenfeld & Nicholson
A Guide to the Architecture of London (E Jones & C Woodward), revised from the original edition (also designed by us) to include new photographs and maps, and with many revised and updated entries.
Catalogue
Sokari Douglas Camp
Catalogue produced for the artist for a London exhibition.
see also arts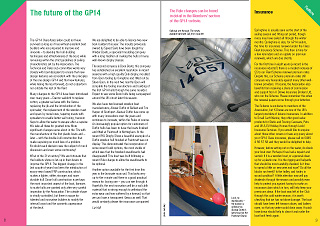 Mainsail magazine
GP14 Association
Magazine for members of the GP14 dinghy class association – the colour palette is taken from the spinnaker sails used on the boats. Since we redesigned the magazine two years ago advertising revenue has increased considerably.